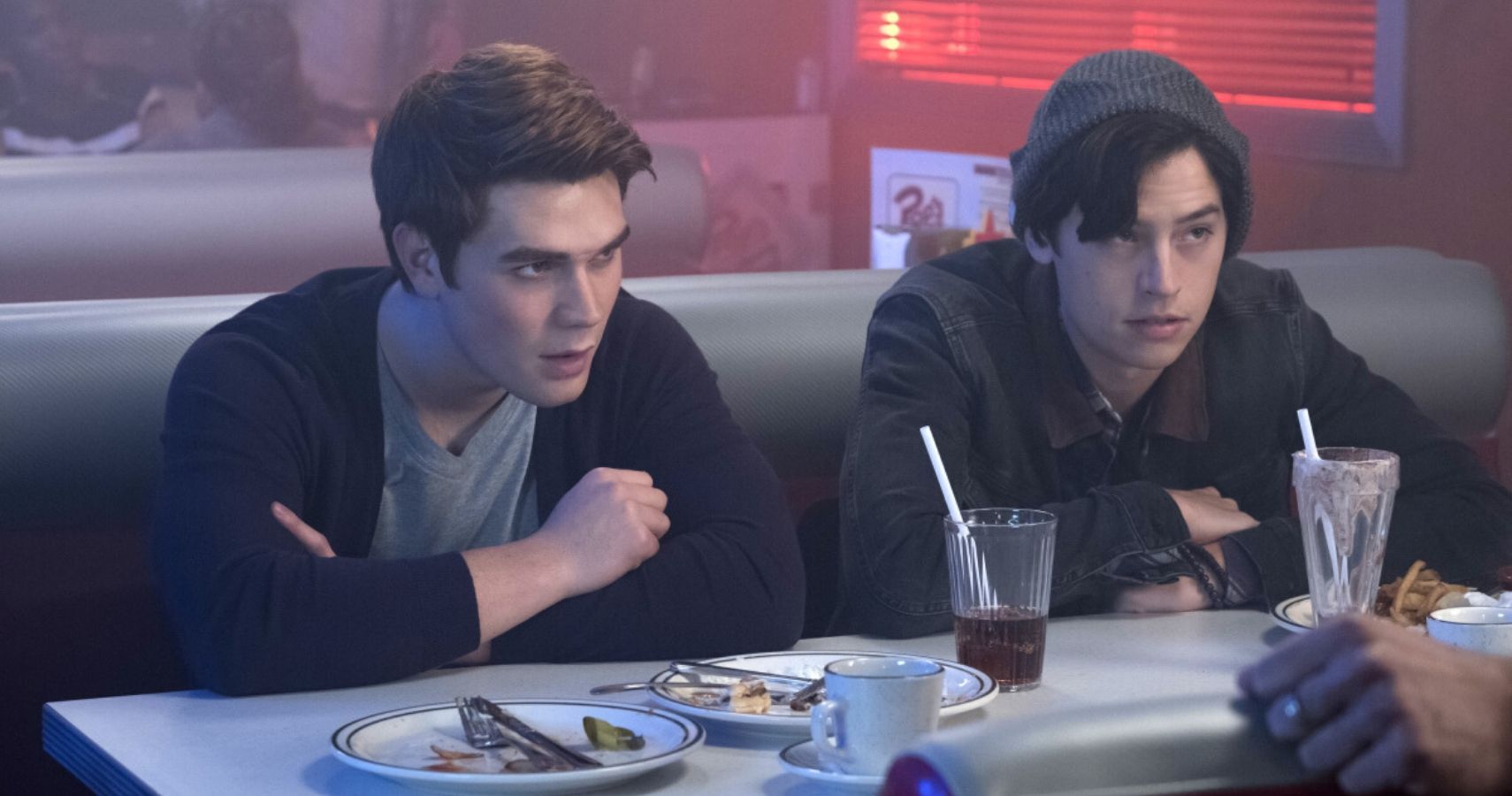 Riverdale: 5 Best Duos (And 5 We Don't See Enough Of)
Friendships have a habit of shifting on Riverdale. Dynamics are challenging, but the third and a majority of the fourth season, have taken to splitting up the four main characters into separate storylines. By splitting up the group, giving each character their own story, it has prevented many friendships from spending time together, and thus have made the state of their relationships confusing when they do reunite.
RELATED: Riverdale: 10 People Toni Should Have Been With (Other Than Cheryl)
However, amongst all the chaos, some dynamics do come right back to a center when they come back together. Meanwhile, others have struggled with the time apart. While romantic relationships have strengthened on-screen, various friendships have been left behind.
10 Best: Betty And Veronica
Betty and Veronica's friendship may have its rough patches, but above all, they will stand together against whatever comes at them. They do not always agree, but they don't have to.
The two came together with the understanding that they would not let Archie come between them and allowed their friendship to grow ever since. Veronica goes along with Betty's detective schemes, and Betty helps Veronica when she needs it. Even in uncertainty, Veronica and Betty help each other. Their relationship is not always perfect, but they make it work.
9 Not Enough: Jughead And Toni
When Jughead and Toni first met, Toni, helped Jughead understand what it meant to be a Southside Serpent. Their relationship was relevant to the plot and both characters at the beginning of Toni's role and for a while afterward. As time went on, Toni's screen time was more devoted to her relationship with Cheryl, while Jughead's storylines took him away from his friendship with Toni.
RELATED: Riverdale: 10 People Cheryl Should Have Been With (Other Than Toni)
Their dynamic slowly broke, as did they when Jughead kicked Toni out of the South Side Serpents. They might not need to be friends, but their relationship once meant something.
8 Best: Cheryl And Toni
Cheryl Blossom and Toni Topaz were an unlikely pair when they met. As Cheryl ruled the school as a Northsider and Toni was a Southside Serpent. Yet, in their case, opposites attracted, and their relationship became one of the most consistent on the series.
Over time, the two grew together, helping each other, and watching the other come into their own. While they have had fights, Cheryl and Toni overcome them, not letting an argument be the end of their relationship. Through Toni, Cheryl opens up in several ways that the audience had not been able to see previous to Cheryl being comfortable with Toni.
7 Not Enough: Betty And Kevin
There was a time when Betty and Kevin were best friends. They were close and spent time together. Yet, as the show continued, Kevin's time on the series became less and less, and their relationship began dying along with it. While it made sense for them to diverge during everything with The Farm, Betty and Kevin's relationship has been unclear since the failed FBI training classes.
Even if forgiveness is a long way off, there needs to be more clarity in where their friendship stands. During "Wicked Little Town," Betty and Kevin came back together as Betty stood up for Kevin's desire to perform a song from the musical, "Hedwig and the Angry Inch."
6 Best: Jughead And Betty
Since season one, the detective duo have proven themselves to be a capable team. From searching for Jason Blossom's killer to taking down the Stonewall Prep students, they've used their wits to outsmart opponents. Betty and Jughead are the only central detective pairing as their friends join in occasionally, but the detective work is mainly split between these two.
RELATED: Riverdale: 10 People Veronica Should Have Been With Other Than Archie
While they have done well separately, their best work usually comes when the two are working together and are on the same side. Betty and Jughead might not always be in a great place, but they have had one of the strongest bonds on the show.
5 Not Enough: Veronica And Cheryl
Except for season four's rum business venture between Veronica and Cheryl, the duo's friendship has not gotten enough credit. While they did not start as friends, Cheryl and Veronica found ways to bond, and eventually become close. Veronica, Toni, Josie, and Kevin teamed up to save Cheryl from the Sisters of Quiet Mercy when her mother had sent her away.
Veronica and Cheryl deserved more opportunities to develop their friendship than they had been given. Given everything that has happened, it could not hurt for them to have a steady friendship.
4 Best: Archie And Veronica
While Jughead and Betty solve Riverdale's mysteries, Veronica and Archie are off running the small town's thriving businesses. Between the pair, they have control over the Speakeasy turned dance club, a rum club, Andrews' Construction, and Archie's gym.
While their connection formed in the early days of Veronica moving to town, their relationship strengthened with everything that came at them regarding Hiram Lodge. Archie and Veronica's relationship has never been simple, and throughout the seasons, the two have tirelessly tried to make it work. Veronica actively tried to show Archie was innocent of murder.
3  Not Enough: Archie And Betty
For two characters that were supposed to be best friends, this just doesn't make sense. Archie and Betty seemed to go their separate ways after a while, sticking with Veronica and Jughead, respectively. This especially seemed odd considering how vital Archie and Betty's friendship was at the beginning of the show. Over time, their time together became less and less.
RELATED: 10 Continuity Errors In Riverdale
While season four has reconnected the two, such a significant friendship to the series should not have been ignored for so long. As part of the series emphasized Archie and Betty's friendship as being a central relationship to the show, separating them to focus on romantic subplots was a confusing move.
2 Best: Jughead And Archie
Archie and Jughead's friendship was not in a great place at the start of the show. Fresh from the summer, the two boys tried to work on their relationship to strengthen it.
Over time, they succeeded, looking out for each other and helping each other when they needed it. Archie brought Jughead to live at his house when he discovered that Jughead was living at school, and Jughead went on the run with Archie when Hiram was out to get him. While their friendship has never been perfect, they have gone through so much that it would bond them for a long time.
1 Not Enough: Jughead And Veronica
Between the core four, Jughead and Veronica spend the least time alone together. While they have spent plenty of time together in a group, Jughead and Veronica have rarely been in a scene alone together or had a storyline to themselves.
While they may have more baggage with each other than their mutual friends, there is plenty of potential for Jughead and Veronica to band together and further develop their dynamic. Although they have worked together in the past, Jughead and Veronica have the least amount of development between them.
NEXT: Riverdale: 10 People Betty Should Have Been With Other Than Jughead
Next
Friends: 5 Funniest Chandler Quotes (& 5 Most Heartbreaking)