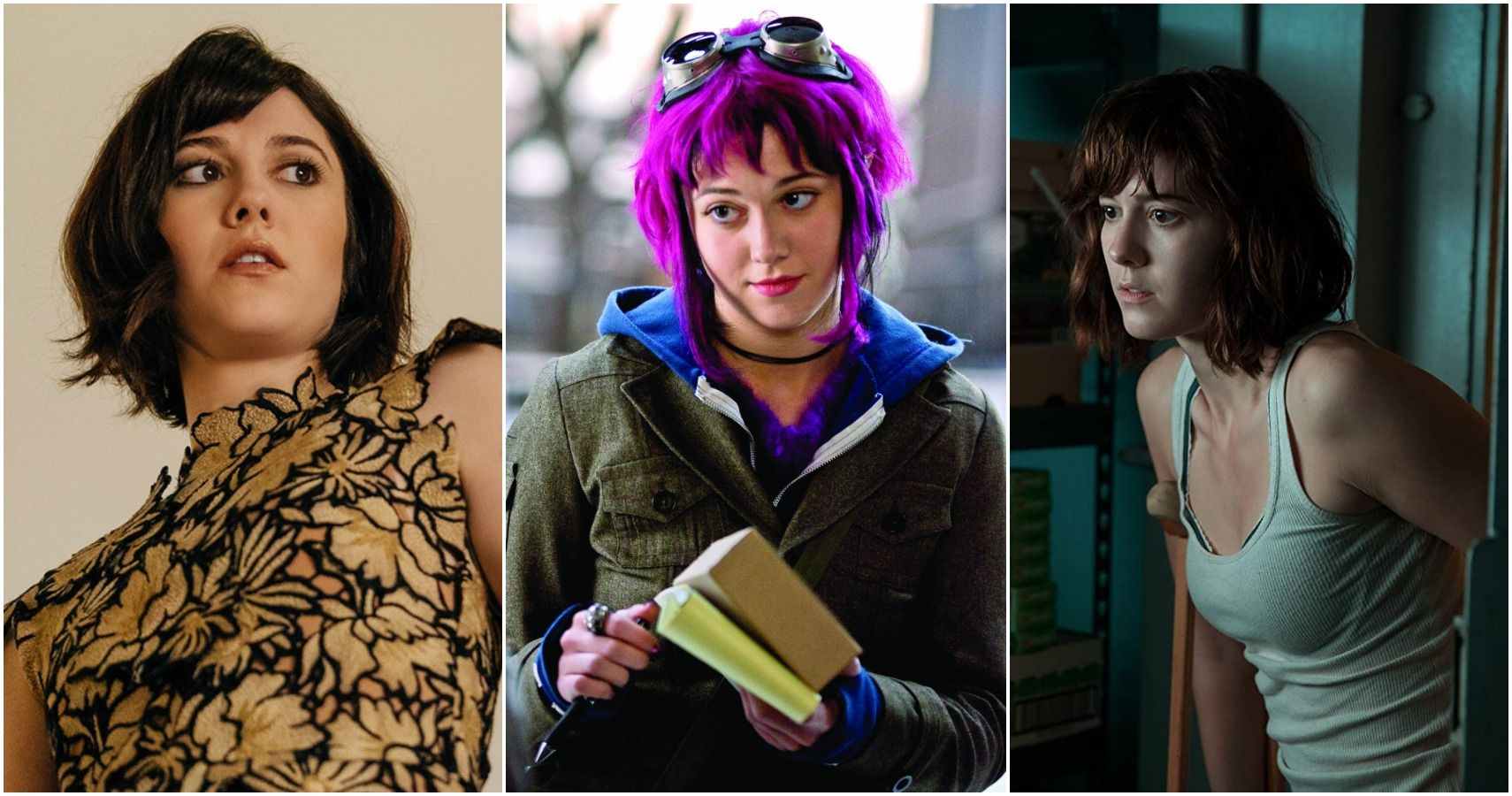 Top 10 Mary Elizabeth Winstead Roles (According to IMDb)
Elizabeth Mary Winstead has starred and appeared in some influential and well-known films over the years. Even though some might not recognize her name it's unlikely most won't recognize her from her films including the iconic Scott Pilgrim Vs The World and the recent Birds of Prey.
RELATED: Birds Of Prey: 10 Questions About Huntress, Answered
She's appeared in every genre from political satire to Indie flick to action-adventure, always giving a stellar performance. Let's revisit her top-rated roles in film and television according to IMDb!
10 Bobby (2006) - 7.0
Bobby tells the story of the real-life assassination of Robert "Bobby" Kennedy as he ran for President. The film sets the scene for his bid for President and the momentum behind his campaign while also focusing on other characters that end up being at the hotel when he is assassinated. It's an interesting film that focuses on more than the titular character and takes the time to build the other portrayals along with Bobby. Although Mary Elizabeth Winstead only has a small role in this film, it's worth checking out if you're a fan of biographical films.
9 Swiss Army Man (2016) - 7.0
Swiss Army Man is a quirky and outrageous film from A24 that tells the story of a man (Paul Dano) who is stuck on an island and at his wit's end. He then finds a corpse (Daniel Radcliffe) who proves to have special abilities that help him survive. The two connect and begin a relationship as they survive on the island and teach each other things. Dano's character reveals that he's in love with Mary Elizabeth Winstead's character, but leaves out the part that he's never actually interacted with her.
8 Deathproof (2007) - 7.0
Deathproof is part of the Grindhouse exploitation violence double feature. This film focuses on Kurt Russell as he kills women in car accidents and is able to walk away without a scratch due to his death proof car that protects the driver. He's shown wreaking havoc until he seems to have met his match when he targets three young women played by Rosario Dawson, Tracie Thoms, and Mary Elizabeth Winstead.
7 The Spectacular Now (2013) - 7.1
Miles Teller and Shailene Woodley star in this slow-burn drama about a young man (Teller) graduating high school, but not able to move past his drinking and partying days. He goes back and forth between his recent ex (Brie Larson) and his new love interest (Woodley) as he also learns more about himself. Winstead plays his sister that helps him cope with and understand their father's issues.
6 Live Free Or Die Hard (2007) - 7.1
The fourth installment in the Die Hard franchise sees Bruce Willis return as the titular John McClane. The film starts with him finding Justin Long's computer hacker character to bring him in for questioning, but things quickly change.
RELATED: 10 Best Villains From Die Hard Franchise, Ranked
McClane needs Long's help when villain Timothy Olyphant launches a technological attack that devastates America's infrastructure. Mary Elizabeth Winstead plays McClane's daughter in the action-adventure.
5 10 Cloverfield Lane (2016) - 7.2
10 Cloverfield Lane takes its found footage source material and builds a suspenseful thriller that has characters that constantly test the audience on who they can trust. Mary Elizabeth Winstead plays a survivor of a car crash only to wake up in the basement of a man (John Goodman) who claims there's been a chemical attack and no one can go outside.
RELATED: 10 Things You Probably Didn't Know About Cloverfield
She's stuck in the basement with two other men and they all wonder if Goodman's character is telling the truth about the outside being a nuclear wasteland. They attempt to escape and finally find out the truth about what lies outside.
4 Mercy Street (2016-2017) - 7.4
This American PBS period drama primarily focused on medical workers, including Mary Elizabeth Winstead, in Southern loyalist Virginia tending to Union soldiers during the Civil War occupation. The medical staff have differing politics about the war and constantly argue their points with each other but always putting aside politics to take care of whatever patient comes to them for help. It's an engaging and realistic period piece that draws on real-life people and events for its subject matter.
3 Wolf Lake (2001-2002) - 7.5
The short-lived series Wolf Lake followed Lou Diamond Phillips' character as he attempted to find his fiance's kidnapper or murderer as only a severed hand is left behind at the crime scene. He travels to her hometown of Wolf Lake to investigate and quickly realizes that supernatural activity abounds as he comes face to face with werewolves.
2 Scott Pilgrim Vs. The World (2010) - 7.5